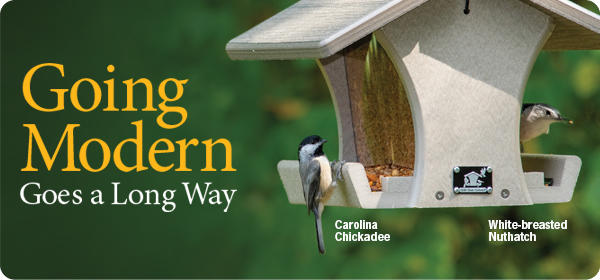 The Earth-Friendliest Way to Feed the Birds
At Wild Birds Unlimited, we offer a variety of earth-friendly products, including the newest additions to our popular EcoTough® line - our exclusive Modern Rustic and FeatherWeight Bird Feeders and Houses. Made of recycled plastic, they won't crack, fade or rot and have a limited lifetime guarantee.
These products are made from recycled plastic milk jugs, reducing the amount of plastic that makes its way into our landfills.
Shop Now! Our Favorite EcoTough Feeders